Born in UAE, I lived and studied there as a kid. Then we moved back to Sri Lanka when I was 9 years old and now I'm a 23-year-old Businesswoman, a teacher and a social media marketer. I'm currently pursuing a degree as well in International Business and finance at Imperial College, Colombo.
"No matter what challenge you face, tackle it head first and rise to the occasion and never give up on your dreams" is a saying I developed when i was a Girl Guide in School.
I have already done beach cleaning projects and is an advocate for a plastic-free Sri Lanka, I join beach cleaning projects when I see an opportunity to. I want to become an advocate with a bigger voice and platform for a plastic-free Sri Lanka.
I also want to continue shaping the minds of tomorrow to always be kind to one another, to end discrimination and bullying. To teach children that everyone is equal. I have also taught all my students about reducing, reuse and recycling today for a beautiful tomorrow and will continue doing it.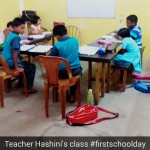 Throughout life, I always had a strong passion for arts, crafts and dancing. My passion led me to try to do more and see life in an artistic sense. Receiving the opportunity to become a finalist at the Miss Intercontinental Sri Lanka, I will do my utmost in being graceful, bold and beautiful to represent myself and my country.
———Hashini Peiris————-
Please vote for her @http://misssrilanka-online.com/popular-voting/Hashini
Miss Intercontinental Grand Finale will be held at the Galari Hotel Grand Ballroom on the 7th of November, 7 pm on-wards with the reigning Queen Karen Gallman flying down to Sri Lanka to personally Crown the new Queen !
Creative DIrector– Mrs. Rozzane Diasz Liyanage

Franchisee – Mr. Roshan Perera
Sponsors – Akshata  – Suwandel Traditional Rice for naturally glowing skin and Luscious Hair (The Healthiest choice by Aristocratic women for over a Thousand Years ! )…http://akshata-farmingheroes.org/suwandal-suwandel-traditional-sri-lankan-rice-for-glowing-skin/
Partners – Ministry of Tourism Sri Lanka, Galadari Hotel, Blue Waters Hotel, Orient Designs, Stretch N Tone, Kasun Shanaka Photography, zerooeight Events and Salon Aroma