Miss Naleeksha  is always  herself to the core with no fake personalities, she genuinely expresses herself with  confidence and flair.  Her magnetic personality has the power to uplift her friends and keep every one at ease with a joyous smile.
Age – 19
Height – 5'4
Place – Battaramulla
Profession – Undergraduate student
Hobbies – Photography / Ballet Dancing / Reading / Volunteering / Painting / Travelling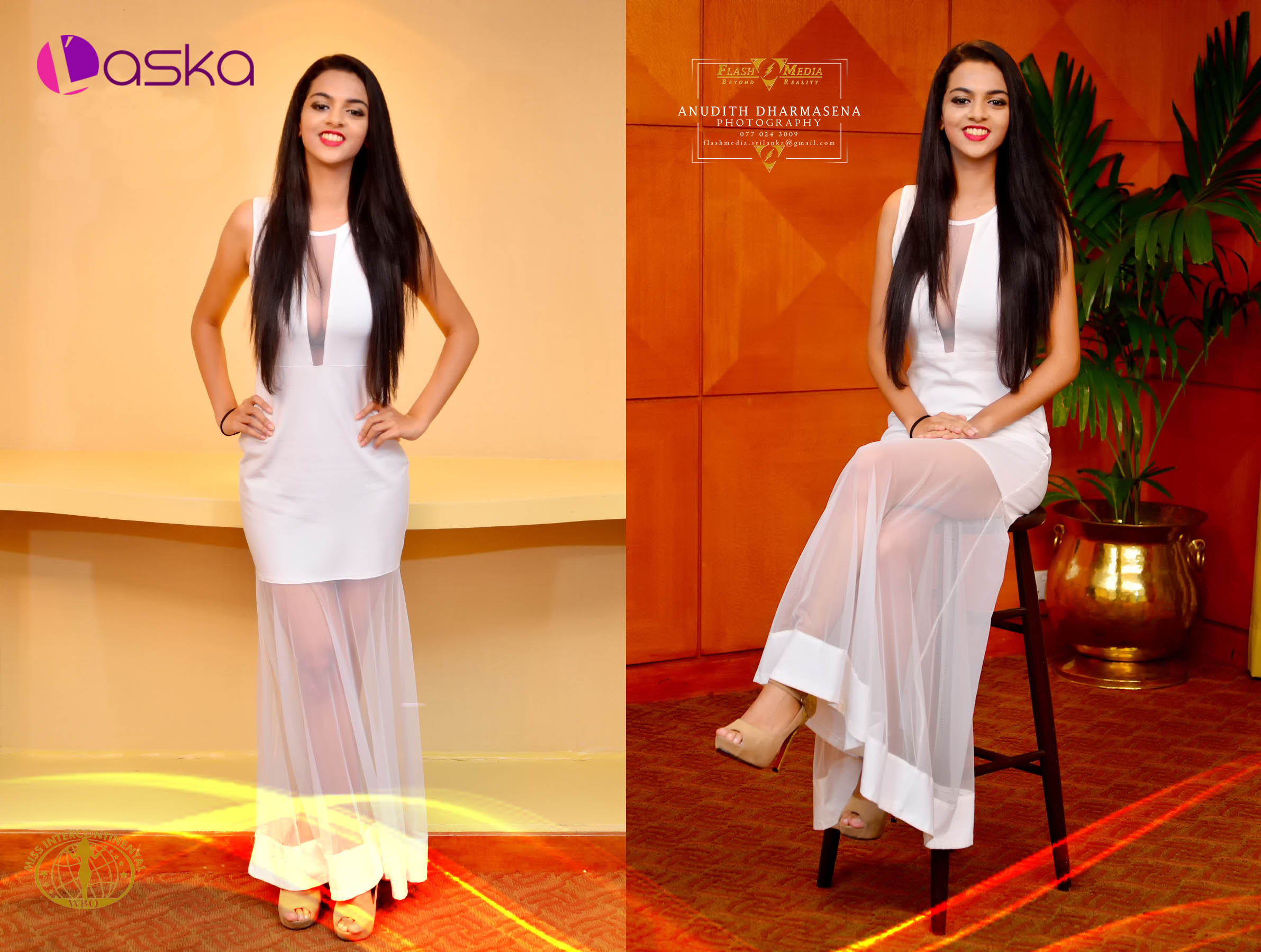 Miss Personality for Miss Intercontinental was held at the Hilton on the 15th of July, the Judges consisted of Sri Lanka's most prominent personalities;
1. Soundarie David Rodrigo, she is the founder of Sri Lanka's Award Winning Premier All Women's Choir "Souls Sounds" of-course she is also recognized as one of the most  internationally acclaimed classical artists ever  produced by Sri Lanka.
2. Rukshi Fernando Seneviratne founder of the "Rum-Punch" resort wear, the first Sri Lankan brand to be retailed on Zalora – Asia's largest online fashion store.
3.Hans A. Reuter, Chairman of Prestige Automobile (Pvt) Ltd which represents the Luxury German Brand, BMW.
4.Pravir Samarasinghe,  Chairman of Industrial Association of Sri Lanka , Chairman The Sri Lanka Institute of Directors & the CEO of World Trade Center Colombo
They were ably assisted by the Beauty Pageants Creative Director  Dinesh Chandrasena and The Franchisee for Miss Intercontinental Sri Lanka  Roshan Perera.
Each contestant was interviewed separately on personality, mental alertness and awareness of communicative skills.
Contestants were also  judged on poise and grace and the ability to think on their feet, they were asked impromptu questions for which the Girls were proved more than ready for the task.
The winner will be announced at the Grand Finale
The Official Photographer for the Event was Mr.  Amitha Thennakoon