"A queen on her throne is a women who has mastered herself. She's not perfect but she is complete and not afraid to fail." I am Ayeshika Wickramasinghe and currently a Software engineering undergraduate. I'm a kandyan dancer and also a free style dancer who loves to dance with my whole heart, I excel in badminton and an accomplished  athlete. Apart from my academic studies and goals I love to do something to create this world into a beautiful place. I believe that there are too great days in person's life. The day we born and the day we discover why. And being a self-lover is not selfish because fall in love with yourself is the first secret to happiness. I think me as a girl who is bold and beautiful with an aspiration  to color my life for eventful future.  Every girl is a queen in her own way. I'm a kind of Queen, Who is trying to fix other Queen's crowns as well.
– Ayeshika Wickramasinghe  –
Beauty with a Purpose;
we are proud to say that Ayeshika is one of those unique beauty queens passionate about helping humanity..one of her flagship projects is participating in the campaigns at the Apeksha Maharagama Cancer Hospital organized by the University of Moratuwa, below are some pics of her in action at the Bellanwila Raja Maha Viharaya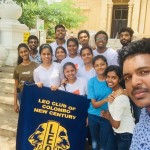 Please vote for her @  http://misssrilanka-online.com/popular-voting/Ayeshika
Miss Intercontinental Grand Finale will be held at the Galari Hotel Grand Ballroom on the 7th of November, 7 pm on-wards with the reigning Queen Karen Gallman flying down to Sri Lanka to personally Crown the new Queen !
Creative DIrector– Mrs. Rozzane Diasz Liyanage

Franchisee – Mr. Roshan Perera
Sponsors – Akshata  – Suwandel Traditional Rice for naturally glowing skin and Luscious Hair (The Healthiest choice by Aristocratic women for over a Thousand Years ! )…http://akshata-farmingheroes.org/suwandal-suwandel-traditional-sri-lankan-rice-for-glowing-skin/
Partners – Ministry of Tourism Sri Lanka, Galadari Hotel, Blue Waters Hotel, Red FM, Wijaya Newspapers, Enoka Bridals, 2nd Chance flowers,Emerging Media, Orient Designs, Stretch N Tone, Laska Jewellery stor,Tanash, Kasun Shanaka Photography, zerooeight Events ,Prishan Pandithage,  Salon Aroma,
Final Outfit Designers – MALEESHA, KANISHKA, CHATU, SHANITH, ADEESHIKA, ROCHELLE