History was made at the Miss Intercontinental grand finale when gorgeous Tracy Ann De Zilva became the first sri lankan beauty queen to be be placed in the top 3 in an International Beauty Pageant since m/s  Maureen Neliya Hingert achieved it in 1955 !
The Continental Queen of North America took home the title as Miss Puerto Rico, Heilymar Rosario was crowned Miss Intercontinental 2016 at the Stein Studios in Ratmalana, Sri Lanka on Sunday, October 16, ending a successful campaign spearheaded  by Mr. Dileep Mudadeniya  ably supported  M/s Lucille and the Cinnamon Team.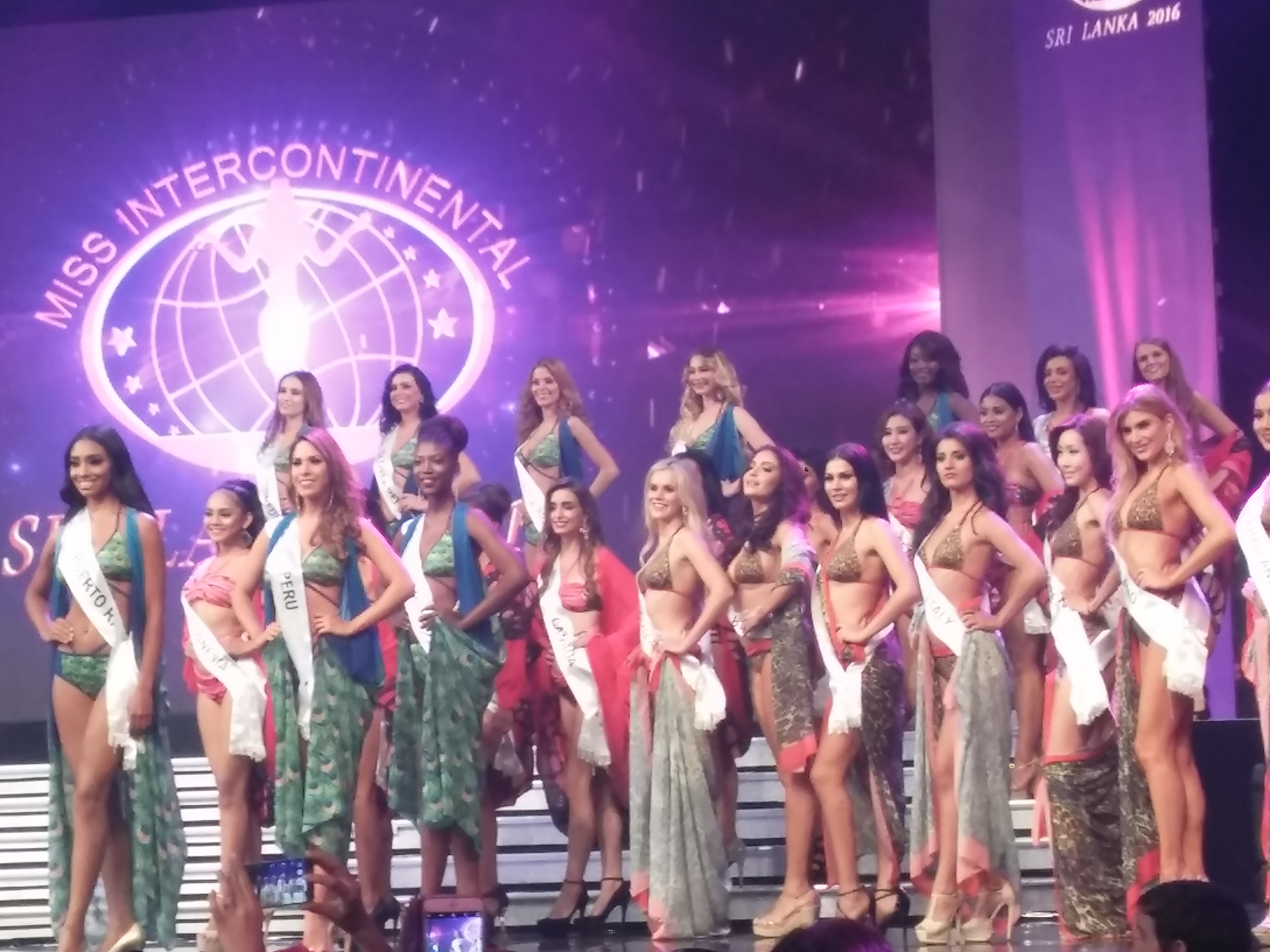 More than 60 candidates flew to Colombo, Sri Lanka to compete for the Miss Intercontinental 2016 title.
A notable feature this year was when the contestants teamed up with the Rotary Club of Colombo west to donate wheel chairs to the differently abled children and elders. Mr. Roshan Perera, the club president is seen below with the contestants as a symbolic gesture
The pageant celebrates its 45th anniversary this year.
Other special awards:
Miss Congeniality: Miss Bangladesh
Miss Photogenic: Miss Puerto Rico
Miss Beautiful: Miss Venezuela
Miss Popularity: Miss Myanmar
Miss Hospitality: Miss Seychelles
Best National Dress: Miss Thailand
Best Body: Miss Costa Rica
This is the first time that a reputed global pageant has been held in Sri Lanka, and the first time in twenty years that a major pageant was held in South Asia.
The pageant also featured performances by Apache Indian the global reggae fusion sensation and Patricio Arellano.