Ladies, It's your turn to make Sri lanka proud!
Miss Intercontinental is one of the Top 5 most prestigious Pageants in the World. The first Miss Intercontinental was Held in 1971 !  Sri Lanka was placed on the global map when Miss Tracy Ann became the 1st runner up in the 2016 international   pageant(http://misssrilanka-online.com/tracy-makes-history-in-miss-intercontinental-grande-finale/)

AKSHATA Miss Intercontinental Sri Lanka 2019 will undoubtedly  be once again the most prestigious pageant this year with the versatile and flamboyant Rozanne Diasz Leanage joining the team at the helm as it's Creative Director.
The reigning miss intercontinental Queen Karen Gallman will personally Crown the new Queen on the 7th of November 2019 at the Grand Ballroom, Galadari Hotel, Colombo, Sri Lanka and the winner will represent Sri Lanka at the International finale.
The candidate to represent Sri Lanka in 2019 for the grand finale will be chosen from the  monthly Miss Sri Lanka Online competitions based on the most number of Votes, thereby making the event fair to all, of the monthly winners the most suitable winner will be chosen by a panel of Judges as the reigning Miss Intercontinental Sri Lanka 2019 and will be presented with the Crown, sash, free  return  air-ticket , fully paid hotel stay with food and an opportunity to win over 5 Million Rs at the Finals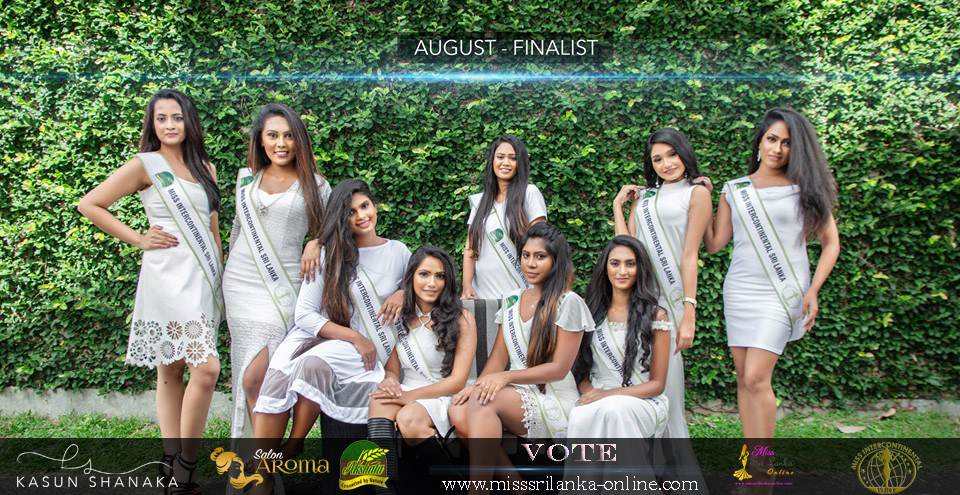 HOW  TO  APPLY…
Simply email your details (age, height,contact)  with a recent photograph to "misssrilankaonline@yahoo.com" or whatsapp to 077 3209218
all you have to be is Single, between the ages of 16-25  with a minimum height of 5'2.
Good Luck !
Terms & Conditions;
The applicant must agree to abide by all rules stipulated by  the Organizers.
The applicant should be between 16 – 25 years of age as on 1st June  2019. The applicant will be required to produce their age proof (Passport, birth certificate, school leaving certificate, driver's license, etc).
The applicant should be single, unmarried, not engaged.
The applicant should be a natural born female.
The applicant should not be under any commercial contract with any modelling agency at the time of appearing for the auditions.
The candidate to represent Sri Lanka in the Grand Finale of Miss Intercontinental will be chosen from the winners of the monthly Miss Sri Lanka Online competition
  Incorrect information will result in disqualification, whether discovered prior to, during or after participation.
The decision of the judges is final in all cases.
Only persons of good health, sound mind and having no medical history of any mental illness and having a good moral character can participate made herein.
Only the applicant will be allowed inside the designated venue of the preliminaries.
The schedule of events and qualification rounds are subject to change at the discretion of the Organiser.
The Organisers are not responsible for non-completion / non-occurrence of the event.
In the event of any dispute, the Organisers decisions are final and binding on the applicant.
The applicant should be a bonafide Sri Lankan  citizen.
 an entrée fee of 1,000 Rs is payable to be eligible for participation, the 1st 50 entrées will be FREE of charge
For further information / clarifications, contact +94 77 3209218 / 0769067627